Several schools and areas have announced the suspension of classes on December 2-6, 7, 2019, for the 2019 Southeast Asian (SEA) Games hosted by the Philippines.
(Update as of 29 Nov. 2019, 4:47 pm)
SCHOOLS
Here are the schools that will have no classes on the following dates:
All levels and office operations
LGUs
Here are the areas that will have no classes on the following dates:
Metro Manila
Other Areas
The Department of Education (DepEd) per DepEd Memorandum No. 169, s. 2019 supports the Philippine's hosting of the 30th SEA Games and will extend its assistance to the Philippine SEA Games Organizational Committee Foundation (PHISGOC) Inc. within the limits of its resources, governing laws, and regulations.
In view of this, DepEd spokesperson Annalyn Sevilla said they will be suspending classes in some schools in Metro Manila and Calabarzon during the Games, in a text to ABS-CBN News.
Below are the following schools that were recommended for class suspension during the SEA Games: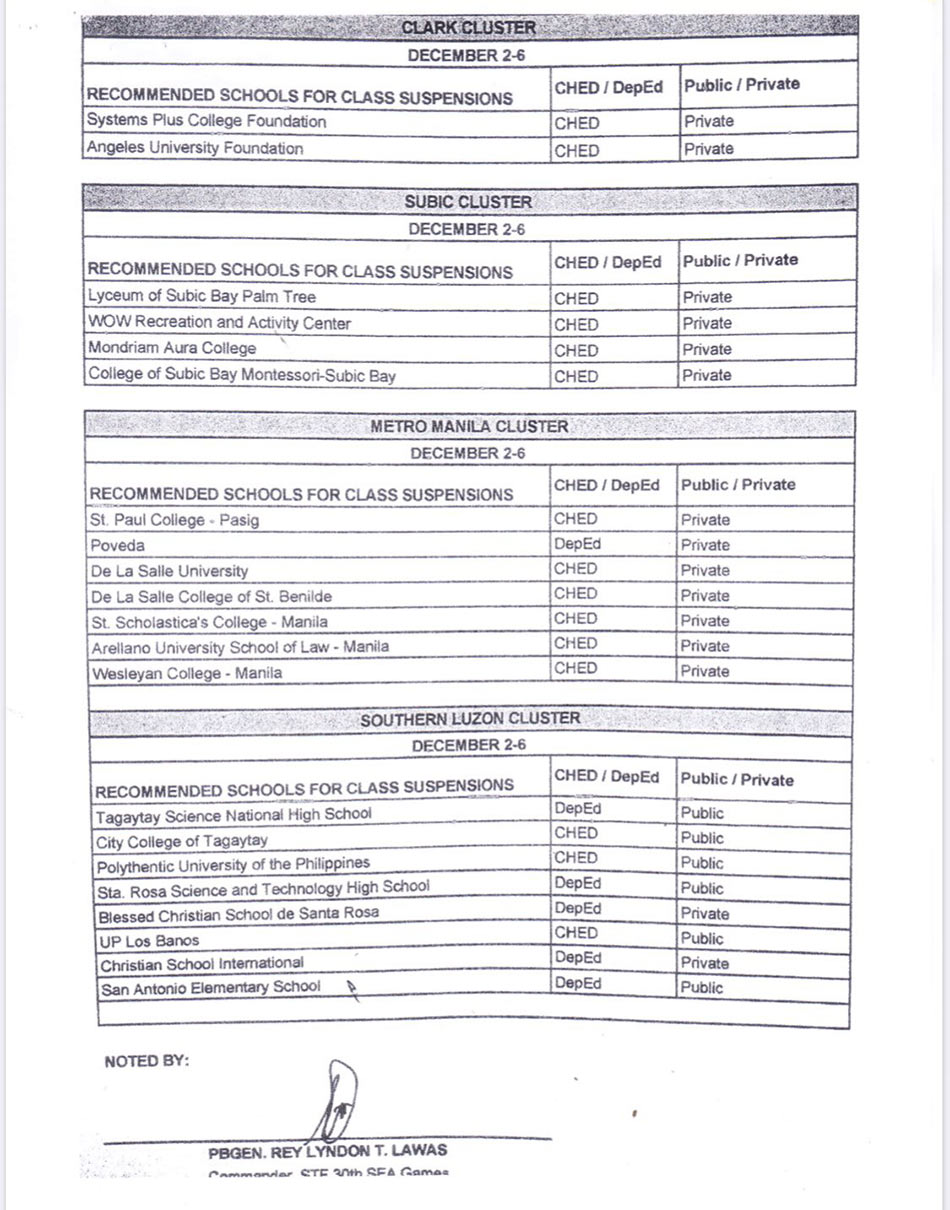 Meanwhile, reports said that DILG and PNP are pushing for the suspension of all classes in Metro Manila and placing a dedicated lane in EDSA for SEA Games, to ensure smooth flow of traffic for delegates.
"That would be a big help in alleviating traffic problem sa Metro Manila" said DILG Usec. Jonathan Malaya.
comments